Iowa Great Lakes Walleye Weekend
Saturday, May 7, 2022 12:00 AM - Sunday, May 8, 2022 12:00 PM (CDT)
Description
Each year the Iowa Great Lakes Area kicks off walleye season with the Iowa Great Lakes Area Walleye Weekend tournament. Ten walleye are tagged and released in to the chain of Iowa Great Lakes. Starting at midnight on Saturday, May 7th you can cast your chance at catching one of these 10 tagged walleye worth $40,000! There are many other chances to win prizes all weekend long - from the largest fish categories to the raffle prizes at the awards luncheon.
The weekend's tournament ends at 11:59am on Sunday, May 8th. Make sure to sign up for the extended contest giving you a chance to catch one of the remaining tagged walleye from 12:00pm Sunday, May 8th to 11:59pm on Wednesday, August 31st. The first 3 tagged walleye caught during the extended contest are paid out a percentage of the registration fees all summer long!
Click Here for rules & additional information.
Sponsors
Walleye Level Sponsor
City of Arnolds Park

Oak Hill Outdoor
Okoboji Gas Company
Bluegill Level Sponsor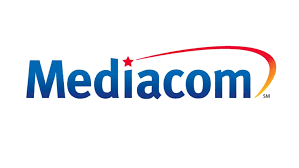 Mediacom
Okoboji Motor Company
Stan's Bait & Tackle
Images
Saturday, May 7, 2022 12:00 AM - Sunday, May 8, 2022 12:00 PM (CDT)
The Iowa Great Lakes Walleye Weekend kicks off at midnight on Saturday, May 7th and closes at 11:59am on Sunday, May 8th. The extended contest begins at noon on Sunday and ends at 11:59pm on August 31st.
Categories
Sports & Recreation